Grundlagen der Statistik
at Universität Würzburg
Here you can find questions and answers from your classmates about the course Grundlagen der Statistik .
Here you can find and download study documents which were shared by students of this course. Everything is for free!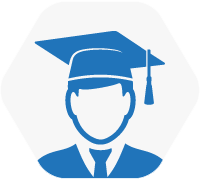 Dumme Frage, aber vor ein paar Wochen gab es hier doch noch jede Vorlesung als Mitschrift? Ist das alles gelöscht worden?
Weiß nicht, aber ja, sieht ziemlich mau hier aus... Ich glaub die müssen die Sachen löschen, wenn sich zum Beispiel ein Prof beschwert; Urheberrechtsverletzung... Weiß jemand, wo man eigentlich noch alte Klausuren herbekommen kann?
Mir ist es wieder eingefallen, falls es noch jemand braucht. auf wiwü.de gibt es alle Unterlagen für Statistik
zu Kapitel 2, Aufgabe 14 - Gibt es eine Formel für die Berechnung der approximierten empirischen Verteilungsfunktion, sowie eine Lsg. zu b)?
No area was marked for this question
Hi Tizian, kannst du auch die Lösungen zu den Aufgaben aus den Tutorien hochladen?
No area was marked for this question
Hi Jenny, kannst du bitte die Lösungen zu den Aufgaben in Statistik 1 hochladen?
3
documents in this course
Term: Winter 2015/16
Professor: Kukuk
Term: Winter 2015/16
Professor: Kukuk
Term: Winter 2013/14
Professor: Kukuk