Produktentwicklung I / Konstruktionstechnik I
at Universität Siegen
Here you can find questions and answers from your classmates about the course Produktentwicklung I / Konstruktionstechnik I.
Here you can find and download study documents which were shared by students of this course. Everything is for free!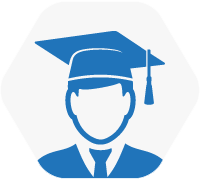 Hallo :) ich weiß, ist nicht mehr lange hin, aber wollt mal fragen, ob jemand ein paar Tipps hat, wie man am besten lernt oder besser gesagt auf was man sich konzentrieren sollte. Danke im Voraus!
Ja zum Beispiel mahp kommt gar nicht mehr vor und vorher wurde auch viel zu value management und der bedeutung vom begriff "Wert" gefragt. Das findet sich im neuen skript auch nicht. Außerdem finde ich das skript einfach zu viel das sind ja knapp 700 Seiten. Und man hat keine Ahnung wie weit die bei was ins Detail gehen.
Zu viel ist relativ... Hatte auch schon Klausuren, für die über 1000 Seiten Skript relevant waren... Es kommt halt stark darauf an, was und wie das abgefragt wird, aber das wissen wir leider erst morgen
Eine Frage: bei dieser Klausur, A 3.14: Weiß jemand wie die Kennziffer heißt, die bei der FMEA berechnet wird? Hab da keine Ahnung...
Risikoprioritätszahl!!! Diese gilt es bei der FMEA zu verbessern! Wenn du dir mal das Skript dazu angugckst, siehst du das auch hervorgehoben ;-)
Upps, alles klar :) Danke für deine Hilfe und viel Erfolg
No area was marked for this question
Habt ihr hier in Aufgabe 3 einen Vorschlag für einen technischen Widerspruch? (3.9)