Maschinenelemente I
at Universität Siegen
Here you can find questions and answers from your classmates about the course Maschinenelemente I.
Here you can find and download study documents which were shared by students of this course. Everything is for free!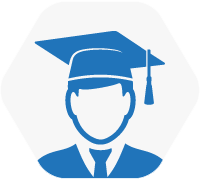 No area was marked for this question
Warum wird in Aufgabe 3c einmal Sigma zd verwendet und im nächsten Schritt Sigma b?
Der erste wert in den Hypothesen sind ja immer die normalspannungen. Einmal die Summe der ruhenden und einmal die Summe der schwingenden Anteile. Da du ja in der b siehst, dass es bei ruhend nur Sigma zd und bei schwingend nur Sigma b ergibt deren Summe ja immer nur jeweils Sigma zd oder Sigma b. Wenn du Sigma zd+Sigma b einmal für Sigma m und Sigma a zusammenfasst siehst du es. bei Sigma m ist Sigma bm 0 und bei Sigma a ist Sigma zd 0. Ich hoffe das war jetzt nicht zu kompliziert ausgedrückt.
Nein, perfekt. Vielen Dank
No area was marked for this question
Kann es sein, dass der Biegeverlauf bei der Einspannstelle nicht auf Null zurück geht, sondern bei 36 kNm bleibt? Und der Spannungsverlauf bei Aufgabe c müsste doch eigentlich von 0 auf 166,67 N/mm² ansteigen im waagerechten Teil und im senkrechten Teil von 166,67 auf 177,13 N/mm². Kann das jemand bestätigen?
Ich habe bei c) im senkrechten teil bei sigmazd angefangen (10) und dann die 166 von sigma b darauf ansteigend addiert
Ne habe nochmal nachgedacht, der senkrechte Teil müsste richtig sein. Sowohl an Sigma b als auch an sigma zd ändert sich über die gesamte Länge bis zur Einspanung ja nichts. Mb und die Normalkraft bleiben ja bis oben hin gleich. Wenn ich nicht ganz falsch liege.
No area was marked for this question
wie bist du auf die jeweilige bolzenlänge gekommen? :)
Laut Lösung sind es ja 65mm für Aufgabenteil c. Das weiß ich aber nicht genau. Berechnen würde ich nach 2*a+b+2*le (in der Tabelle zu finden) und da muss man dann halt noch die Scheiben zu addieren, deren Breite ich so spontan nicht zur Hand habe
No area was marked for this question
kann mir jemand die c) erklären? woher kommt ie formel von Wb beispielsweise
No area was marked for this question
Aufgabe a) beim Zugstab mudd vor dem d= noch die Wurze hin b) f(r) statt der 1000 muss da ne 2000 hin
No area was marked for this question
Verläufe von N und Q bei Aufgabenteil c) sind falsch
No area was marked for this question
Müsste der Momentenverlauf nicht ganz links am größten sein?
Ja müsste er! Schau mal bei Berechnungsgrundlagen 2, da habe ich auch schonmal gefragt, ob der Momentenverlauf da richtig ist, der kam mir auch schon komisch vor.
No area was marked for this question
Wieso wurde bei der Aufgabe 1a für die Berechnung der Flächenpressung in der Nabe t1 genommen?. Laut der Tabelle und der dazugehörigen Zeichnung geh ich davon aus, dass hier t2 verwendet werden muss, da man ja die Höhe von der Nabe-die Höhe von dem Teil der Passfeder, der in der Nabe ist, als Wert haben msss. Kann das jemand bestätigen?
Nein, du gehst vom kritischsten Fall aus. Das wäre Kraft auf kleinste Fläche. Also liegt die Passfeder mit dem kompletten t1 in der Welle, dadurch wirkt in der Nabe die Kraft auf die kleinstmögliche Fläche. Wenn du annimmst, dass die Passfeder mit der Tiefe t2 in der Nabe sitzt, dann ist hier die Flächenpressung niedriger und du würdest somit nicht den kritischsten Fall betrachten. Hoffe das war verständlich :D
51
documents in this course