Werkstoffkunde nichtmetallischer Werkstoffe
at Technische Universität Wien
Here you can find questions and answers from your classmates about the course Werkstoffkunde nichtmetallischer Werkstoffe .
Here you can find and download study documents which were shared by students of this course. Everything is for free!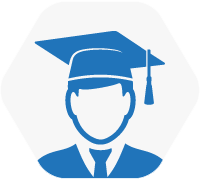 hat es bei euch gereicht den ausgearbeiteten Fragenkatalog zu können? :)
hi, ich nehme an du schreibst auch montag? lust dich morgen nachmittag/abend oder sonntag mal zu treffen um das alles nochmal durchzugehen/ gegenseitiges abfragen/fragen klären?
ja schreibe ich auch, sorry das ich das erst jetzt gesehen hab, wird sich bei mir nicht ausgehen, schreibe am mittwoch auch noch mech 2 :D aber wir können uns so austauschen wenn du willst ?
No area was marked for this question
Ist das hier jetzt die Zusammenfassung aller Fragenkataloge?
ja und einpaar fragen extra