Maschinendynamik VO, UE
at Technische Universität Graz
Here you can find questions and answers from your classmates about the course Maschinendynamik VO, UE.
Here you can find and download study documents which were shared by students of this course. Everything is for free!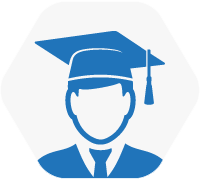 Ich versteh nicht ganz: warum sollte die Amplitude überhaupt nicht abweichen sollte? Könnte mir das jemand kurz erklären?
Es soll ja ein Messgerät für die Oberfläche sein, und wenn die Amplitude der Masse von der der Anregung (gemessene Oberfläche) abweicht, dann ist das Messergebnis ja nicht genau!
Kann jemand vielleicht so Tipps zum Fach oder zur Klausur geben? Habs noch vor mir :)
No area was marked for this question
Auf Seite 2-1: sin(Pi) = 0, nicht 1
B+L = pi --> B=pi/L, dann steht in der nächsten Zeile A*sin(pi/L*L/2) und es passt