Grundlagen elektrischer Maschinen
at Technische Universität Graz
Here you can find questions and answers from your classmates about the course Grundlagen elektrischer Maschinen.
Here you can find and download study documents which were shared by students of this course. Everything is for free!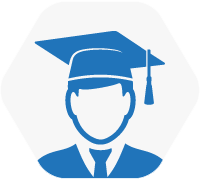 No area was marked for this question
Kann dieser Formelzettel in ausgedruckter Form bei der Prüfung verwendet werden oder muss dieser abgeschrieben werden, um somit als "handschriftlich" zu gelten?
Kann dir leider nicht sagen ob das durchgeht... Im Zweifelsfall einfach abschreiben, dann weisst du auch wo was steht!
Bezüglich Seite 11f. Sollten beim Dreh- /Wechselfeld die Kurven für die magnetische Flussdichte B nicht eine Sinusform haben?
Es sind angenäherte Sinusfunktionen!
5
documents in this course