Elektrische Maschinen
at Technische Universität Dortmund
Here you can find questions and answers from your classmates about the course Elektrische Maschinen.
Here you can find and download study documents which were shared by students of this course. Everything is for free!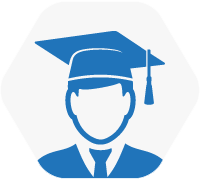 Hat vllt jemand die Lösungen für die Übungsblätter Asynchronmaschine 1+2, sowie Transformator 3 und Drehstromsysteme 3 ?
Nur um das für mich klar zu stellen: Wenn ich die beiden Trafos parallelschalte kann ich das zwar tun , aber die transformierten Spannungen heben sich gegenseitig auf?
No area was marked for this question
Wo hast du die Probeklausur her?
Is der Aufgabenzettel irgendwo hochgeladen?
nicht, dass ich wüsste, deshalb hab ich die aufgaben dazu geschrieben
No area was marked for this question
Danke für das reinstellen.
4
documents in this course