Produktion und Organisation - 2.0 SWS - Deutsch
at Ludwig-Maximilians-Universität München
Here you can find questions and answers from your classmates about the course Produktion und Organisation - 2.0 SWS - Deutsch.
Here you can find and download study documents which were shared by students of this course. Everything is for free!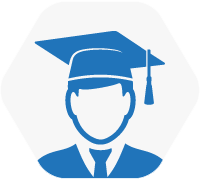 No area was marked for this question
kann es nur mit apple geöffnet werden?
geht bei mir leider auch nicht trotz mac
9
documents in this course
Term: Winter 2015/16
Professor: -
Term: Winter 2014/15
Professor: Tuschke
Term: Winter 2014/15
Professor: Prof. Tuschke
Term: Winter 2014/15
Professor: Prof. Tuschke
Term: Winter 2012/13
Professor: Prof. Tuschke
Term: Winter 2012/13
Professor: Prof. Tuschke
Term: Winter 2012/13
Professor: Prof. Tusche
Term: Winter 2010/11
Professor: Küpper
Term: Winter 2010/11
Professor: Küpper