Mikroökonomie I
at Johann Wolfgang Goethe-Universität Frankfurt am Main
Here you can find questions and answers from your classmates about the course Mikroökonomie I.
Here you can find and download study documents which were shared by students of this course. Everything is for free!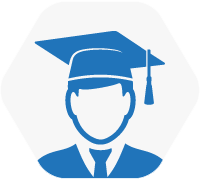 No area was marked for this question
Hi, kann mir bei der 2b) nochmal jemand verständlich erklären, wie und warum man zur Entscheidung kommt keine Preisdiskriminierung zu betreiben?
So wie ich das verstanden habe, sollte man Preisdiskriminierung durchführen. Wenn du die aggregierte Nachfragefunktion benutzt und damit den Gewinn maximierst, erhältst du einen Gewinn von 250. Das ist ja weniger als die 300, die bei Preisdiskriminierung zustande kommen. Also lohnt sich die Preisdiskriminierung
No area was marked for this question
Auf Seite 3/5 hast du bei der Aufgabe 3.2 die Lagrange-Funktion falsch abgeschrieben, bzw. es müsste in klammern so heißen: (E1+ (E2/1,2)-C1-(C2/1,2)) ,bei dir ist beim C2 ein + statt - Aber danke dir fürs Hochladen! :D
No area was marked for this question
Hey fehlt da nicht ein Teil zwischen VL8 und 9 oder hat er das in der Vl übersprungen?