Grundlagen der Wirtschafts- und Unternehmensethik
at Friedrich-Alexander-Universität Erlangen-Nürnberg
Here you can find questions and answers from your classmates about the course Grundlagen der Wirtschafts- und Unternehmensethik.
Here you can find and download study documents which were shared by students of this course. Everything is for free!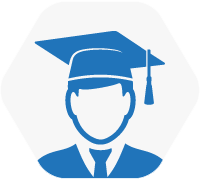 Hallo, gab es die Fragen zur Anwendung und Reflexion schon letztes Semester? Hat vielleicht jemand die Lösungen dazu und würde sie hochladen? :-) Danke!
Hallo, ich hätte mal eine Frage bzgl. der Klausur. Hat die jemand schon geschrieben oder weiß jemand von anderen Kommilitonen, ob die Klausur des Faches sehr schwer ist? bzw ob die Klausur fair gestellt ist ?
Was ich gehört hab soll sie auf jeden Fall einfacher sein als NaMa :)
5
documents in this course