Grundlagen der Produktentwicklung
at Friedrich-Alexander-Universität Erlangen-Nürnberg
Here you can find questions and answers from your classmates about the course Grundlagen der Produktentwicklung.
Here you can find and download study documents which were shared by students of this course. Everything is for free!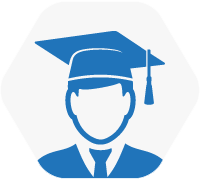 Könnte mir jemand kurz nochmal den Polygoneffekt erklären und seine Nachteile?
Kurze Frage zur 2.4: wo wäre die Ausführung denn beispielsweise noch möglich als im Ölbad?
Skript S. 433: Temperatur > 356°C : Ölbad, Heißluftofen, Elektro-Ofen, Ringbrenner, jedoch nur theoretisch, da 356°C > max. Fügetemperatur
Hat hier jemand die Vorlesung besucht und die Fragen für den 1. Teil mit geschrieben, die dort erwähnt wurden ?
No area was marked for this question
Hey, hast du vllt zufällig eine gute Formelsammlung?=))
mh nicht so wirklich glaub ich :D
Weiß wer wie dir 8.3 hier funktioniert? Thema nominelle Lebensdauer eines Rillenkugellagers)
Wow, cool! Danke! Schau ich mir gleich an :)
Wie geht ihr allgemein mit dem Lernen vor? Alle Übungen durchrechnen und was sonst noch? Bin ein bisschen überfordert..
ich auch.. Übungen und zusätzlcihe Übungsaufgaben berechnen
No area was marked for this question
Was ist mit Ya und Yb unten bei der Tabelle gemeint
Hallo :) ich hab eine Frage... Meint ihr es gibt was, das besonders wichtig für die Prüfung ist oder das eher nicht drankommt? Danke im Voraus.
No area was marked for this question
kann das bitte jemand nochmal hochladen ?